Do Not Remove Utility Markers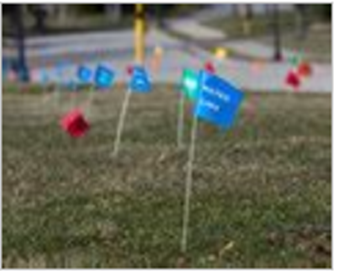 Did you know, the colored flags you occasionally see around town in the grass, are there to mark underground utilities? People or contractors intending to dig in Nebraska are required to call 811. Utilities are required to mark the area in advance of the work.
Removing the flags could cause damage to utilities underground incurring unnecessary expenses.
Please, do not remove any flag, and please talk to you children about leaving them alone as well.